What is and what does an end-of-work cleaning comprise?
End-of-work cleaning is a task that is carried out in a place after having carried out reform or in a space that has been built new. In order for the said place to look clean and cared for, ready to be used, an exhaustive cleaning is carried out, with specialized machinery and techniques in deep cleaning after having carried out work.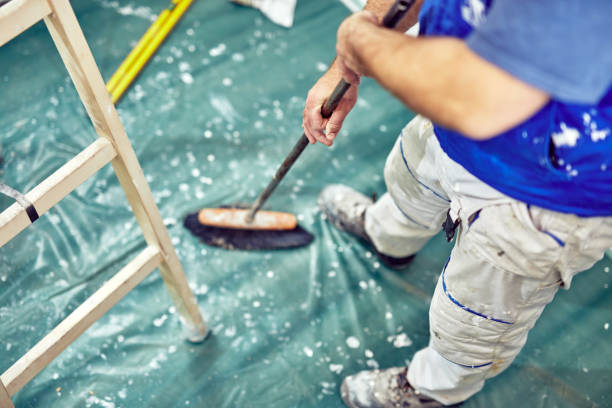 The main purpose of this type of cleaning is to ensure that the space is in perfect condition for use. To do this, try to get rid of all the dirt accumulated in a place after having carried out work or reform.
The constructions can leave a lot of residues such as dust, sand, sawdust, and remains of paint … These residues are difficult to eliminate if we do not carry them out with the material and technique. For this, there are companies specialized in this type of task. Companies specialized in end-of-work cleaning have the material and knowledge of the essential techniques to ensure optimum results. 
How is the final cleaning done?
Before carrying out the cleaning of a place, a first assessment and inspection of the space on which you are going to work must be carried out. The floors, walls, and the rest of the space will be evaluated. Thanks to this, the professionals in charge of carrying out the cleaning will make a personalized budget, knowing the number of hours that the work will require. For this, we will take many characteristics into account, such as the type of machinery that is going to be used or the state of dirt in which the space is located.
To carry out the end-of-construction cleaning, you will not only need specific cleaning products. In addition, as mentioned above, it will be necessary to use specialized machinery and tools. With this, it is possible to avoid scratching or damaging surfaces of the place.
When dust has accumulated on the floor, for example, it will be necessary to use vacuum cleaners on smooth floors. While, on rough feet, or those that make up outdoor areas, an automatic or specific broom will be used for the type of floor that we are going to clean.
The pressure washer is one of the most effective tools when it comes to cleaning floors that have traces of paper or deeper stains, as usually happens after a reform or complete work. It is the best option when the stains are impregnated to the floor or the walls since it allows one to get optimal results without scratching the surfaces.
What surfaces does the end-of-work cleaning include?
This type of cleaning focuses on the treatment of comprehensive cleaning of specific areas, such as:
Floors: Floors

are

the surface where the most dirt accumulates

after carrying out work or reform. For this reason, it will be essential to focus part of the task on their cleaning and care,

so that they look optimal and in perfect condition for use.
Walls:

The walls, especially when they have been painted or covered, can also suffer from stains or dust from the work or renovation. Although it is not essential,

we should not overlook the exhaustive cleaning of the walls

since it will offer us the first impression of the space.

Crystals or glass:

we also included Windows or areas with crystals in the end-of-work cleaning. It is a material that

gets dirty quickly and needs to be cleaned with specific tools

to prevent scratches from appearing or damaging them.

Common areas:

When the works or reforms are carried out in communities, the common areas will also get dirty. For this reason, this type of cleaning also considers

the maintenance of stairs, elevators, gardens

… And all those areas that have been soiled.
The importance of having a specialized company
After carrying out work or reform, especially if it has been carried out in a community that affects several neighbors, cleaning is the fundamental step to make the space habitable and ready for use.
For this reason, hiring a company specialized in this task will save us time and ensure the best results, since they have the machinery and specific products for each surface.
At Smart Cleaning Solutions we have a team of professionals specialized in end-of-construction cleaning. If you want to know more about this or another of our services, ‌contact us! We will be happy to assist you.