In recent years, environmental hygiene has been gaining prominence because of the benefits it offers for the health and well-being of individuals. For this reason, it is necessary to know what an environmental hygiene service includes and what repercussions it has on our daily lives.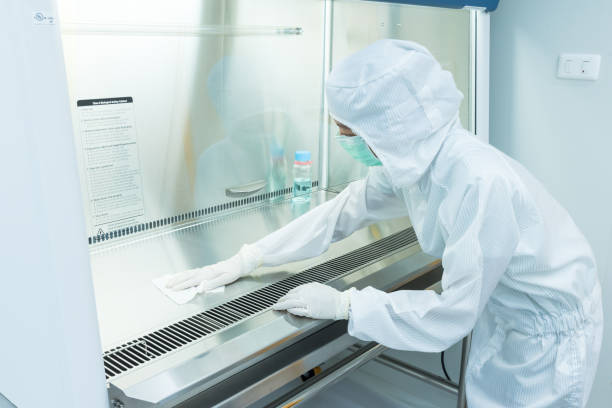 Would you like to know what are the actions and elements that an environmental hygiene service must incorporate? Keep reading our post, we'll explain everything you need to know next!
Bacteriostatic
The main function of a bacteriostatic is to eliminate bacteria that accumulate naturally in public bathrooms or offices, which receive the traffic of many people.
Thanks to this system we can keep the pipes and drains clean, avoiding the appearance of bad odors and the deterioration of the toilet.
The operation of a bacteriostatic system comprises discharging a liquid with a disinfectant effect to prevent germs from reproducing while destroying existing pathogens.
Surface sanitizers
Using surface sanitizers, it is possible to purify the air to reduce the spread of diseases and maintain good cleanliness of the room. In this way, the environment will not be charged and our environment will be healthier.
Likewise, this element will reduce the level of contamination, and bacteria that are scattered in the environment.
Air fresheners
Another of the tasks that we find within the environmental hygiene service is the provision of air fresheners, something essential in places that have a notable influx of public.
Maintaining a pleasant aroma in an office or a public entity will also be important for the attention of users, who will feel more comfortable in an environment that smells good, transmitting company values ​​and creating a satisfactory experience for customers.
Air purification systems
Purification systems are devices that eliminate contaminants in the air of a room or a specific space. During their operation, they make different parasites disappear, such as dust mites, viruses, bacteria, or fungi.
With these purifiers we have the possibility of improving the quality of the air we breathe, avoiding the appearance of conditions that affect our well-being.
Paper roll holders and dispensers
Although paper dispensers are not generally given great importance, they are helpful in keeping a place free of infections since, being disposable products, each person uses only one unit, stopping the spread of different pathologies.
In this way, both in offices and in any public establishment, we must prevent the use of towels to dry our hands, given the risk that this action would entail.
Hand dryers
While handwashing is essential for our health, drying them completely should also be a priority for complete hygiene. This is because germs are more likely to spread when our hands are wet.
For this reason, hand dryers have become an element that should not be missing in any bathroom, preventing them from coming into contact with any surface between washing and drying their hands.
Soap dispensers
Continuing with the relevance of hand washing, we could not forget to mention the soap dispensers. This equipment will provide greater hygiene by not having to touch anything to start with our hand washing.
It will also result in greater savings since it will provide the right amount without wasting product while offering comfort and simplicity to cleaning our hands.
Hygienic containers
Hygienic containers are those that, because of their composition, do not allow any fluid to pass out, besides being resistant to knocks and perforations. Thus, all the waste that is deposited in them will not affect the health of the place.
Similarly, there is a Regulation that determines that we must establish this type of container in those bathrooms that are going to be used by women.
Dust catcher mats
Finally, to have a complete understanding of what an environmental hygiene service includes, we must talk about dust-catching mats.
Most of the dirt in a room is due we mostly accessed to dust particles and these through the main entrance.
As a result, the installation of dust-catching mats favors cleaning, minimizes the condition of allergy sufferers, and allows for a more hygienic space.
Why choose SCS Group Integrated Services as an environmental hygiene company?
As has been observed throughout this post about what an environmental hygiene service includes, thanks to this work we can ensure that an environment remains healthy, allowing us to carry out our daily tasks in a healthy way.
In SCS Group Integrated Services we have over 15 Years of experience in carrying out tasks related to environmental hygiene. In addition, we have the best professional team to develop any treatment with efficiency and guarantee.
If you would like to hire an environmental hygiene service, contact us through our website