The knot is a symbol of love and commitment. It is the most important symbol in the world and ties people together for life. When you tie your knot with someone, you are saying that you want to spend the rest of your life with that person and that you will always be there for them.
When it comes to wedding shopping, especially for men it becomes a challenge for most people because they have to see the quality and choice in man accessories so here Manly brands solves your problem by offering you a wide range of men's collections so you can choose everything easily or you can customize the items that you want to add to your list.
The items offers by manly brand
ONEBLADE EXCLUSIVE SHAVE KIT
When it comes to giving a gift, it is quite challenging to choose the right one, especially if it's for men because they have very limited options, as opposed to women. Manly brands make your life easier by offering a wide range of men's accessories like this shave kit, so you could give this as a wedding or engagement gift to someone.
Manly brand gives you amazing discount on this product just their manly bands promo code and the amazing deals and discount on your favorite item!
This includes:
Its OneBlade Core Razor built with engineer-grade Tritan polymer with solid stainless steel
It includes Shaving Cream
It includes Genuine Horween Chromexcel Leather Razor Holster which is Made in the USA
It includes a 20mm Knot Premium Synthetic Shaving Brush
It includes 30 Feather FHS-10 Blades
This kit also contains the Restore Serum, which is used at night to make your skin soft.

THE REMINDER
This is the best gift to give at weddings or engagements or you can give it casually to someone who has a special place in your heart. The manly brand introduces the product "the reminder". This is a wristwatch, but it has a special function. It has ten alarms built in. This way you never have to worry about being late anywhere, just set the alarm and you're ready to go!
It is Made of Black Walnut
It has Quality Quartz Movement
It has Hardlex Mirror Material
It has Hidden Push Button Clasp
It has Case Diameter which is 44.5mm
Its Case Thickness is 5mm
Its Band Width is 23mm
It has a Weight which is 126g

THE OBSERVER
Being a wallflower has its advantages since it allows you to people-watch and creates fascinating backstories about those around you.   Do you require something practical to indulge your imagination? We have the ideal solution.
The leather cover of an article from Manly called the Observer is pretty amazing and it comes with a pen and a notebook inside where you can keep track of your recollections, reminders, and whatever else you want to remember. This brand also gives you amazing discount on this product just use their manly band coupons and avail the amazing discounts!
It includes:
It is made up of Genuine Full Grain Leather
It Includes a Genuine Field Notes Journal & Zebra Pen
It Fits up to 15 cards  and has 3 card sleeves
It has 1 cash sleeve and 3 additional sleeves for field notes, receipts, etc.
Closed: 6.25″ x 3.75″ x .5″ (Height x Width x Thickness)

THE LAID-BACK
Giving a hat as a gift for men is not only cute but also manly. You can easily make your friend feel special and loved by giving him a personalized hat.  You can either give him a hat with a personal touch or you can decorate it with different colors and designs. This will make an impression on him and also bring positive energy into his life. It is available in Black, Camo, Heather Gray, and Heather Gray with Black Bill.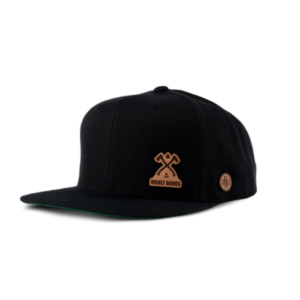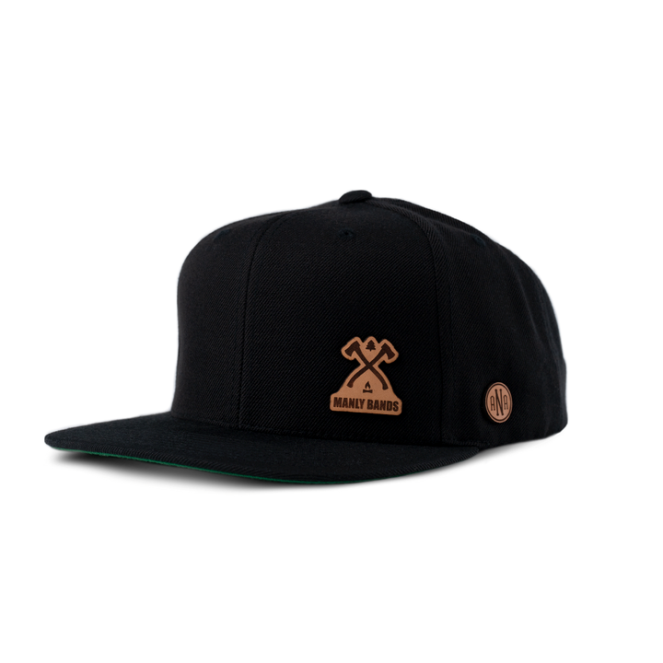 THE OLD SCHOOL
Bead bands are a great gift to give to him. Its attractiveness is enhanced by the unique pattern the beads create when strung together. Due to its distinctive style and eye-catching appearance that everyone loves to wear on their wrists or arms, this sort of band has been widely used in South India for many years.

COUNCILMAN – LEATHER FLASK
Councilman is a great gift for men because it's practical and useful. Councilman leather flask comes in many different designs and colors, so you can choose the one that fits your personality best. The leather flask can be used to hold water or your preferred beverages, or it can be displayed as décor on your desk or shelf. Since the Councilman Leather flask has a strap attached to it, you won't have to worry about losing it.
It is a thick, full-grain US cowhide vegetable-tanned leather
It is 7 oz. stainless steel flask
This product is BPA-free, FDA approved

Conclusion
Manly brands offer you a wide range of men's bridal collections so it will be easy for you to find the accessories on your doorstep or even at your home. There are much more to consider when shopping for a wedding. But the one thing that should never be overlooked is quality. After all, you're not just making a purchase, but investing in a valuable keepsake that will last for years to come. And that keepsake ought to reflect your sense of style and commitment."