The existence of a pest in any business belonging to the catering sector can lead to serious risks for customers and for the success of the company . For this reason, it is vital to know the importance of pest control in restaurants and the measures we can take to prevent their appearance.
Would you like to discover what are the most common pests in restaurants and how we can eliminate them? Stay to learn everything you need to know in this post!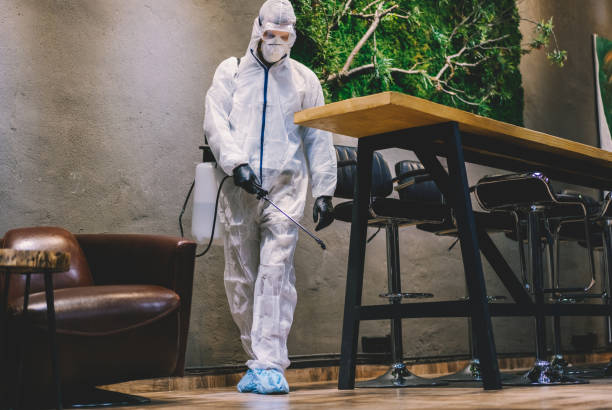 The importance of pest control in restaurants cannot be overstated.
When a pest settles in a restaurant, it can cause major problems for the business, since if these animals infect the food that is offered to customers, they could contract diseases that damage their health and well-being.
As a consequence, it is possible that the person in charge of the establishment has to face a fine or lawsuit.
On the other hand, pests damage the image of the brand and its reputation, making no user want to visit a place where they have seen an insect or even a rodent. Likewise, they will not recommend the company and could speak very negatively about it, contributing to the loss of clients.
Why do animals proliferate in these spaces?
Bars and restaurants are an ideal environment for the proliferation of pests since food is stored there, odors are emitted when cooking and there is a high level of humidity.
The animals come to these businesses in search of food and, once they find their resources, they settle in the restaurant for their survival.
Likewise, catering companies always tend to have their doors open to receive customers, allowing animals to easily access the interior.
What are the most common pests in restaurant businesses?
Among all the existing pests there are some of them that are more likely to be found in restaurants. Thus, flies, cockroaches, rodents, ants, and mosquitoes can be highlighted.
Some of these animals, such as rodents and cockroaches, are dangerous due to their ability to transmit diseases. In addition to the repulsion, they produce.
Regarding flies, mosquitoes and ants, the discomfort and discomfort they generate when swarming around food is remarkable.
How to prevent pests in restaurants?
To prevent pests from affecting the development of our restaurant, we can carry out a series of preventive actions that minimize the possibility of a plague forming in the premises.
The most important thing will be to maintain a thorough cleaning of the facilities, removing any debris or dirt that may exist. Therefore, the rubbish will have to be taken out daily, preventing the animals from feeling overwhelmed by the waste.
They also recommended it to place mosquito nets on the kitchen windows and seal any cracks in the wall, preventing access to the pest.
In the same way, drains and sinks will be disinfected, and we will store all food in airtight containers that animals cannot contaminate.
How to eliminate pests in restaurants?
The only effective method to guarantee the complete eradication of a pest is to contact a specialized company.
We have shown that home remedies only produce a waste of time and money since they are not capable of completely exterminating the plague, which will cause the surviving individuals to continue reproducing and we will not solve the problem.
In this way, pest control companies have the knowledge and the products to return restaurants to conditions to ensure the health of their customers.
Why choose SCS Group Integrated Services Cleaning as a pest control company?
As has been observed throughout this post on pest control in restaurants, it is essential to maintain a healthy state in these facilities to offer good service and avoid the negative consequences it could cause for the company.
At SCS Group Integrated Services we have more than 15 years of experience in the pest control sector. Thus, we have the best professional team to develop any treatment with efficiency and guarantee.
If you would like to eliminate a pest in your restaurant, contact us through our website. We look forward to your inquiry!