Cockroaches are insects capable of adapting to almost any environment, becoming very annoying pests that can affect our health and well-being. Therefore, it is important to know how to get rid of cockroaches and what measures we can take to prevent their appearance.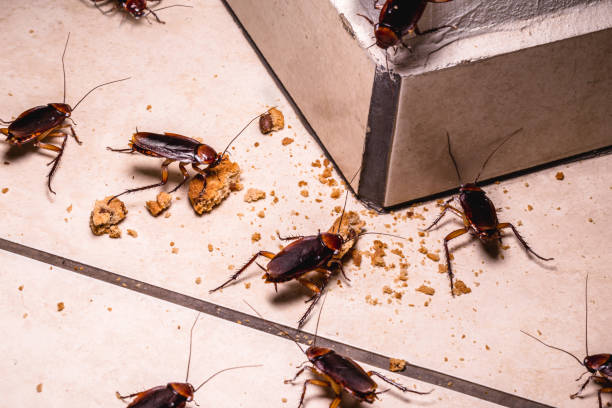 Would you like to know how you can prevent and eliminate cockroaches? 
Perform a deep clean
One of the main actions that will have a notable impact on preventing a cockroach infestation is carrying out thorough cleaning. Thus, it is important to order all the rooms and leave each room in our house or office in good hygienic condition.
We recommend it to pay attention to appliances and furniture, as these are places where cockroaches usually hide.
In addition, we must avoid having objects accumulated in any corner, preventing the disorder from preventing us from visualizing the existence of a plague of cockroaches.
Block your access
Without a doubt, the best way to prevent cockroaches from forming a plague is to eliminate the possibility of access to our homes or workplace.
In this sense, we must check any cracks that may be in the walls and discover if there are gaps or holes that communicate the street with the interior of our facilities.
Likewise, it is advisable to install mosquito nets so that, when we keep our windows open, either to ventilate the rooms or to allow air to enter, the cockroaches find a barrier that does not allow them to enter.
We can make use of grids in drains or pipes, since pipes are a key access point for these insects.
Wicks away moisture
Humid climates are exceptional for cockroaches, so improving climatic conditions and reducing humidity in our home or office will be essential to avoid having to suffer from the problems caused by cockroach infestations.
To keep our rooms dry, it will be essential to carry out good ventilation, through the natural air that is outside or using air conditioners. In addition, we can use dehumidifiers that allow us to keep the humidity level controlled.
It will also be necessary to know the reasons some areas have excessive humidity, such as water leaks or broken pipes, in order to solve these failures as soon as possible.
Avoid leftover food
One of the most attractive factors for cockroaches is the existence of an easily accessible food source. For this reason, it becomes essential to eliminate all the remains of food that we have been able to deposit in our kitchen.
It is essential to regularly sweep to remove breadcrumbs and, also, store any food or dish that we have cooked in airtight containers.
Therefore, we will have to take out the garbage daily, preventing the accumulation of decaying food from attracting the attention of cockroaches.
Contact professionals to control the cockroach infestation
Finally, to learn how to get rid of cockroaches, we could not forget to mention the relevance of contacting a specialized company.
Only pest control professionals will know the treatments that must be carried out to completely eradicate these insects, guaranteeing that said plague will not continue to cause inconveniences.
Using home remedies will only cause a waste of time, increasing the number of individuals that make up the plague, which will aggravate the problem.
In the same way, it is a good decision to carry out fumigation from time to time to prevent any insects from inhabiting our facilities.
Why choose SCS Group Integrated Services cleaning as a pest control company?
As has been seen throughout this post on how to get rid of cockroaches, it is important to act quickly from the moment we observe the existence of these insects, to prevent them from causing discomfort and causing risks to our health.
At SCS Group Integrated Services we have over 15  years of experience in the pest control sector. In addition, we have the best professional team to develop any treatment with efficiency and guarantee.
If you would like to hire a pest control service, do not hesitate to contact us through our website. We look forward to your inquiry!