How to clean the floor according to the material
Keeping the floor clean can be complex on some occasions since each surface needs specific care and products. For this reason, it is necessary to know how to clean the floor according to the material.
Would you like to identify the best cleaning procedures for your floor? Stay to read this post, we show you everything you need to know below!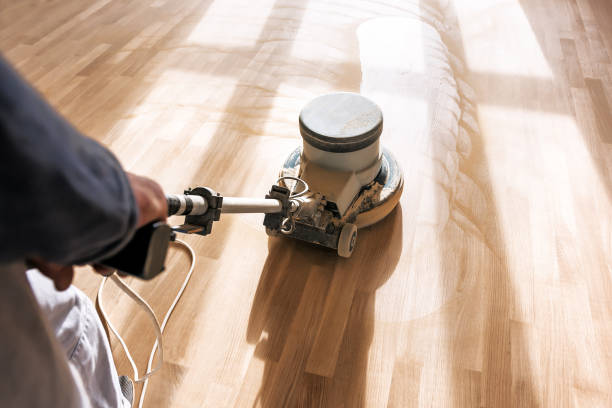 Marble
Marble is a material widely used in homes and offices because of the elegance and aesthetics that they convey. In addition, high durability characterizes them.
We should note that its cleaning must be delicate, prioritizing its shine and reflection. Thus, to remove embedded dirt, we recommend using a mixture of water and vinegar that we will spray on the stains, and, later, we will scrub the floor with hot water and a specific product for marble.
Likewise, mops are the best alternative for dry cleaning this type of floor and, to enhance its natural shine, we can wax it periodically.
Park
The parquet floor has some peculiarities, so we must take special care in its cleaning, prolonging its good condition.
To make the dust disappear, it is counterproductive to use a brush, so we will have to use the vacuum cleaner better. Likewise, humidity can damage them and create flaws in them, so it is advisable to use a microfiber cloth that we have moistened with warm water and a product intended for parquet maintenance.
Similarly, if we want it to look shiny, we can find specific oils for this purpose.
Ceramics
Another of the most common materials in floors is ceramic, especially in rooms such as the kitchen or bathroom. In addition, many people choose this type due to its ease and simplicity regarding cleaning.
In this way, we can scrub the ceramic surfaces with water and a few drops of bleach or floor detergent, quickly drying the entire room so that there are no marks or stains.
The most complex part in the maintenance of ceramic floors corresponds to the hygiene of the joints since, over time, they can accumulate dirt and take on a dark hue. Therefore, we will have to use a toothbrush and rub it in this area by spraying a solution made up of three parts of water and one baking soda.
Natural wood
Wooden floors never go out of style, since they have great power to create a cozy atmosphere. However, they are prone to stains, swelling, and even scratches.
Being a highly delicate material, we can only use a cloth-type mop that is very draining and that we have previously dipped in water, to which we must include a few drops of cleaning vinegar.
For sweeping, it is advisable to use a soft bristle brush or a vacuum cleaner that can be used on natural wood.
Vinyl
Finally, to find out how to clean the floor according to the material, we could not forget to mention how to clean vinyl surfaces.
Currently, we can see many floors of this type because of its rapid installation, its high durability, and its economical price.
We also point out that it is difficult for stains to adhere to the vinyl, so to keep it clean, it will only be necessary to scrub it with a neutral pH soap, avoiding abrasive products that can make it dull.
For this floor, you have to be careful to use a very well-wrung mop to avoid excess moisture.
Why choose SCS Group Integrated Services as a cleaning company?
As has been observed throughout this article on how to clean the floor according to the material, it is appropriate to use different products and methods depending on the composition of our floor, intending to guarantee its good maintenance and hygiene.
At SCS Group Integrated Services we have more than 15 years of experience in the cleaning sector. In addition, we have the best professional and qualified team to develop any treatment with efficiency and guarantee.
If you would like to hire a professional cleaning service, contact us through our website We have offices in Sydney, Melbourne, Canberra, Brisbane Darwin, and Perth Adelaide.