Cleaning service after renovation
And eliminating traces of dirt after construction work is not easy at all, indeed it can cause a lot of stress for those who live in the apartment!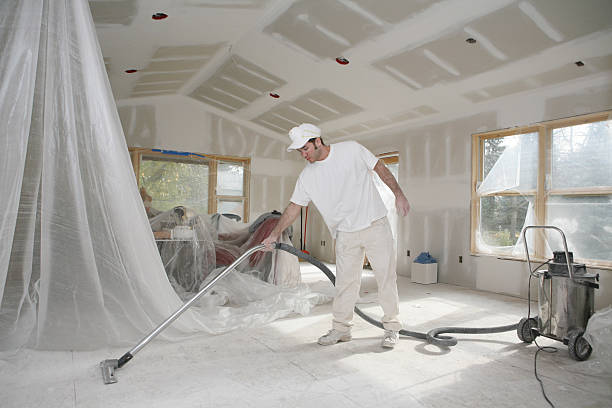 In this article, we will see how apartment cleaning works are carried out after the renovation and why it is of fundamental importance to rely on professionals in the sector. 
If you are looking for a reliable partner, contact our company specializing in post-renovation apartment  cleaning; I will immediately carry out an inspection to draw up a free, no-obligation estimate.
When to rely on professional services, 
Almost anyone who has started a relatively serious repair knows how much debris, dust, and dirt builds up during the process and for several months after it's completed. Sometimes even after several cleanings, dust still abundantly settles, and the specific smells of building materials can linger in the interior for years. 
Also, very often, one of the most difficult tasks in the post-renovation process is the proper disposal of construction debris. This is one of the typical examples of when specialized organizations can come to the rescue, removing all garbage from the premises in a matter of hours.  
Most modern building materials are absolutely safe for humans, however, during their installation and processing, a significant amount of fine dust can form, which can react with other compounds. Often, this results in unidentified allergic reactions, an unpleasant odor after repairs, and, in particularly difficult cases, serious health problems.  It is for this reason that most times it is necessary to hire a professional cleaning company to clean the apartment after renovation.
In this way what is invisible to the human eye can be removed by treatment with special compounds that neutralize most chemical compounds. The equipment and reagents for this treatment are not cheap at all, therefore professionals with the correct technical training are needed.  
After renovation, what is included in the cleaning of apartments?
An after-work cleaning service usually includes: 
clearing of all premises

Thorough cleaning of all fixtures

removal of stains and crusts professional substances

dusting and polishing of the furnishings

"turnkey" return of the shining apartment
Cleaners are capable of almost any type of job, and the list of tasks always depends on the goals set. 
Post-renovation cleaning includes a thorough cleaning of all surfaces from dust, dirt, traces of finishing materials and glue, washing and polishing glass and mirrors, and polishing tiles.
Post-renovation cleaning can also include the polishing treatment of marble and other floors.
In this phase, the place can also be disinfected, sanitized, and treated with decontaminating compounds which eliminate the residual toxicity of some materials. 
During the construction or turnkey repair, the range of services can be extended to washing or dyeing fabrics and upholstered furniture and cleaning the internal surfaces of cabinets and mezzanines. The involvement of specialists with a full arsenal of many cleaners eliminates damage to coatings and materials and ensures the highest quality cleaning. 
Times, costs, and quality of work 
It rarely takes more than a few days to complete a cleaning service, even a complex one. The specific fulfillment time depends on several factors, including:
Area to be treated

Presence of furniture blocking the passage

Availability of water supply.

Coating uniformity.
All services are performed because of a previously concluded contract, the terms of which must be as transparent as possible. Cleaning companies are liable for property damage in this case. The list of tasks is also compiled as clearly as possible so that on its basis it is possible to quickly carry out the acceptance of work according to an unambiguous checklist. Professional companies coordinate cleaning at a convenient time for the client and always adjust to the required schedule. 
It should be noted that it must be ensured that the personnel of these companies have the best training and specialization also in matters of occupational safety.
Cleaning in daily life 
Sometimes, cleaning specialists are subsequently also involved in the daily cleaning of treated residential and office premises after renovation. This may be required by the active pace of life of the owners or expensive finishing materials, furniture, and upholstery that require gentle cleaning. 
In big cities, daily cleaning services or one-off general cleaning are in high demand as this way homeowners can fully concentrate on work or leisure and make sure that the house is always completely clean. 
Cleaning villas and apartments often include taking care of flowers or an aquarium, washing and ironing clothes, curtains, washing dishes, dry cleaning carpets, wet cleaning floors, wiping dust off furniture, windowsills, niches and shelves, washing and polishing of glass and mirrors, etc…
If you are looking for an extraordinary post-renovation cleaning service or a reliable partner for ordinary cleaning services for your apartment, contact us for a completely free quote!